Highlander is excited to welcome André Canty to the Development and Communication Team and Matt Griffin in the newly established position of Special Assistant to the Director.
André is a native of Knoxville and a graduate of South Doyle High School. He began his undergraduate work at Middle Tennessee State University and later transferred to the University of Tennessee. His degree is in English Literature. He is also the instructor for the Odd Fellows Scholars Program in Knoxville, where he teaches students in grades 7-12 to illustrate Black history in the East Knoxville area through written material and digital storytelling. He was the former Assistant to Director at the Beck Cultural Exchange Center and serves on the 100 Black Men of Greater Knoxville and as Team Leader of Mentors at TN Achieves.  He is a writer with publications in the Knoxville News Sentinel, Knoxville Writers' Guild, and various other sources. His interest in social justice started as a junior at Middle Tennessee State University.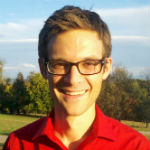 Originally from Greensboro, NC, Matt comes to Highlander after teaching composition, literature, and creative writing, first at the University of Iowa, where he attended the highly-acclaimed Iowa Writers' Workshop, then at Walters State Community College in Morristown. His awards include a Teaching-Writing Fellowship from the University of Iowa and a Richter Research Grant from Wake Forest University, where he first became interested in activism and organizing when he interned with a community group working to further integrate the public school system. He lives in White Pine with his partner, two dogs, and all the stray cats that keep showing up in their yard, and he spends most of his spare time reading, writing a novel that may or may not ever be finished, and trying to find the perfect vegan macaroni and cheese recipe. He's getting pretty close.