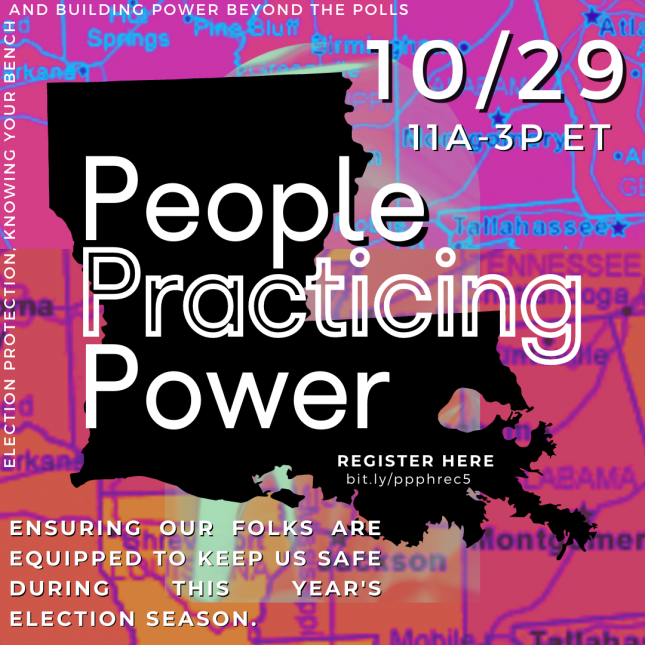 Denzel, Highlander's Electoral Justice Researcher and Educator, led a Community Governance Mapping Project and co-facilitated an Electoral Justice workshop series, "People Practicing Power" this year as we advance our work to protect and defend democracy in community governance.
The series closed out Oct. 29 with a final session focused on Louisiana. "People Practicing Power" convened 100 grassroots organizers from the states of MO, TN, FL, MS, NC, SC, GA, AL, AR, KY, WV, VA, OK, TX, and LA over the last six months to ensure our folks were equipped to protect themselves during this year's election season, know who is running and what's at stake, and begin experimenting with ways to build power between election cycles. This work helped organizers share and develop strategies to protect voters from fascist violence and voter suppression efforts, advance local policy platforms, and build Get Out the Vote campaigns across the South.
Our Community Governance Mapping Project also gathered input from 13 local and statewide organizations who are interested in carrying this work forward by creating a learning community to reground ourselves in civics, continue to build out our own policy platforms from the ground, and implement political education programs in our communities to continue to strengthen our collective people power.