Each year, Highlander is graced with the presence of wonderful interns who come and share their skills and experiences while learning more about what it takes to make Highlander run.  Here is our team for 2012: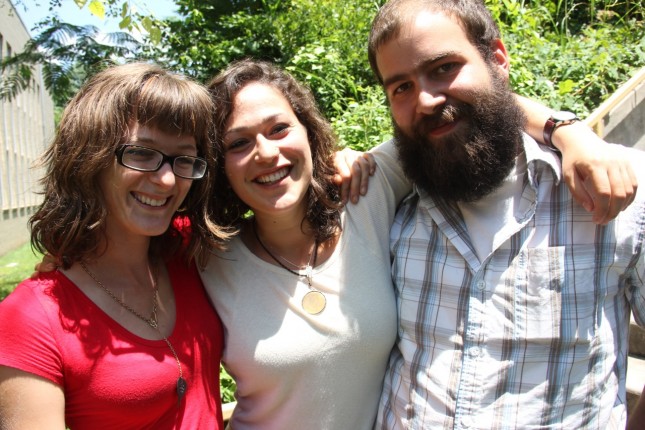 Samantha Franks joined us after participating in our W7.3 wacky work week in 2011.  She has a fierce interest in supporting and educating incarcerated young people and came to Highlander to learn more about how a social justice organization works.  She led the garden planting this year, and we are now harvesting the fruit of her and others' labor as she heads off for more adventures on the West Coast.  Thanks to Samantha for a set of wonderful photographs, produce from our garden, as well as lots of support.
Adina Hemley-Bronstein came to Highlander from Boston last spring.  In her time here,  she has helped create a new language justice tool kit, supported Highlander's work with Communities Creating Healthy Environments (C-CHE), as well as lending a hand with the Wacky Work Week, sharing gourd painting skills during our Children's Justice Camp and helping with other education team work.  She will return to Yale University in the fall.
Josh May is from Magoffin County, Kentucky and became familiar with Highlander through the STAY project (Stay Together Appalachian Youth).  He is working to educate people and build support for better and affordable broadband in rural areas. He is also organizing a STAY leadership training in August for youth and young adults in support of the Appalachian Emerging Leaders planning process.  He is on the board of the Alliance for Appalachia.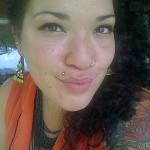 Leticia Contreras brought a group of youth from PODER in Austin, Texas to Seeds of Fire several years ago, and this year she is here providing great energy to recruiting and planning the upcoming Seeds of Fire Camp and other youth activities. She is an artist, an activist and a recent graduate of Hampshire College.