Greetings, Highlander Friends and Family,
Our beloved Executive Director, Pam McMichael, has notified the Board of Directors and staff of her decision to transition out of that role as of December 31st, 2016. She leaves us to enter a new season of her long and powerful work in movements for justice.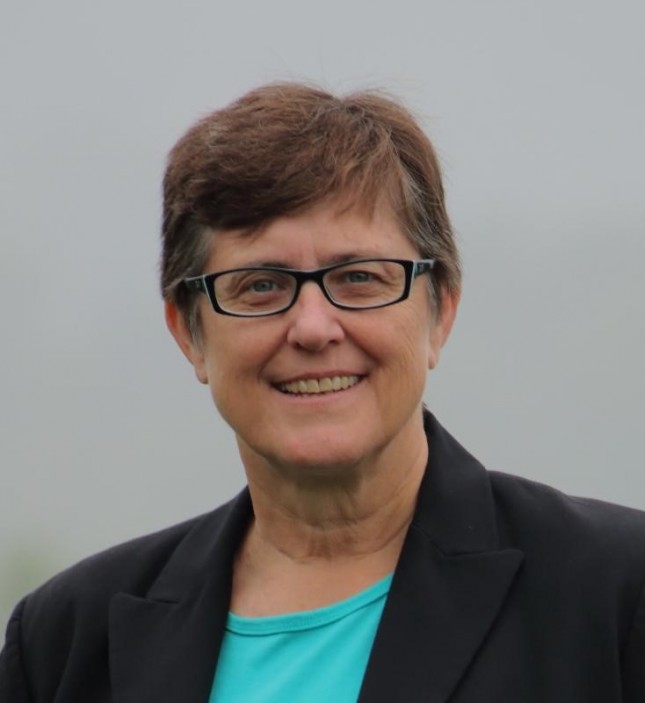 After eleven-plus years of her tireless, skillful and visionary leadership, Pam's decision is heavy to receive and heavy to share. It is hard for us to imagine what Highlander will be like when she is no longer sitting in a rocking chair in circle with us. She certainly "rocked" Highlander!
As she told us of her decision, she said excitement and sadness were running along-side each other. We feel the same. Our hearts are full with love and admiration for Pam's service to Highlander's role in the movement, and we will miss her. At the same time, we feel excitement for her and look forward to other ways of working together.
We want Highlander friends and family to know that Pam arrived at her decision after a thoughtful period of discernment, and we deeply appreciate her integrity, wisdom and loving consideration for Highlander.
From Pam:
"I can't begin to express how profoundly grateful I am for the honor to have served the people's movement as Highlander's  E.D. over these past years, to connect with so many amazing justice makers from all walks of life, to serve with such incredible staff and board, and to witness the many manifestations of generosity that keep Highlander going.
I am always a social justice person, and will always be a Highlander person – still it is time for me to create space for other things in my life, including writing, and time to move over and create space for new leadership at Highlander.
I am confident in Highlander's Board and staff and confident in a bright future for Highlander. I look forward to the new leadership and Highlander's next steps."
Rooted in our legacy, who we are and where we come from, and the power of our current work, we too feel excitement and hope for Highlander and its future. Pam's shoulders are among 84 years-worth of movement builders and freedom fighters upon which Highlander stands, and Highlander's family is bold and strong.
A transition team, composed of Board and staff, will design and guide the transition's processes, which includes the recruitment of new leadership. Until an announcement is made, please be thinking of people from the work whose own discernment might lead them to Highlander.
For all that she has done for and with Highlander, we invite you to join us as we celebrate Pam's leadership during Homecoming, our annual movement building gathering, September 16-18th. And stay tuned for other events and opportunities to honor Pam and celebrate her leadership and legacy.
In peace, solidarity, and love, and with appreciation for your help and support in the next step of this long haul journey,
Highlander Board of Directors: Allyn Maxfield-Steele, Chair; Ash-Lee Henderson, Carly Hare, Ed Whitfield, Erica Smiley, English Fields, Hollis Watkins, Maggie West, Margo Okazawa-Rey, Meizhu Lui, Meta Mendel Reyes, Monica Simpson, Ngoc Loan Tran, Nikki Baena, Patricia St. Onge, Recaredo Fernandez, Roy Silver, Susan Wefilld, Tamieka Atkins, Yeshimabeit Milner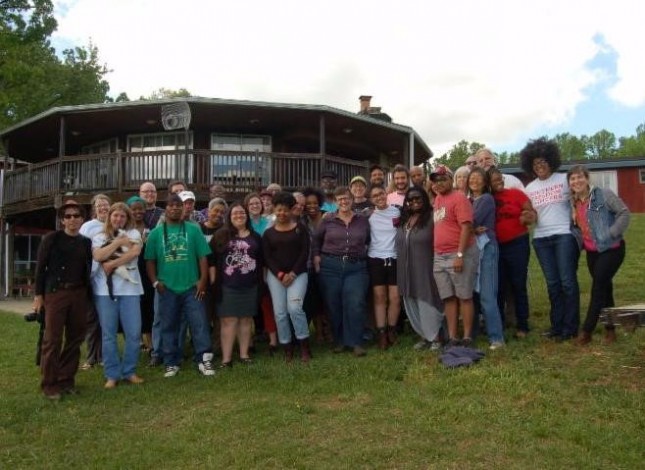 Highlander Board and staff members with Pam at our April board meeting.