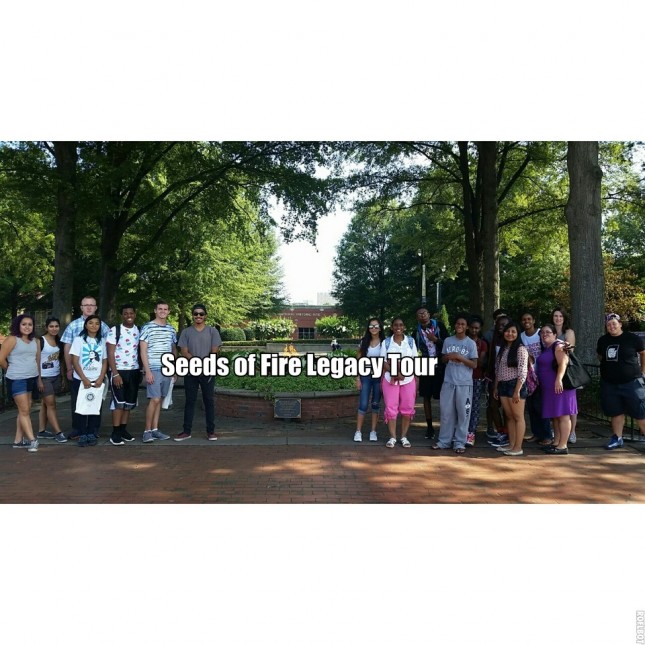 We will be daily posting from our wonderful Seeds of Fire Legacy Tour. To follow and support the Tour go to the SOF Tour Tumblr page at http://livinglegacytour2015.tumblr.com/ . All donations in the amount of $100 or less will be matched.
Day One was in Atlanta, GA visiting the home of Dr. Martin and Coretta Scott King's home, Ebenezer Baptist Church, our partner and movement family organization Alternate Roots, and meet with the Southeast Immigrant Right Network.
Day Two was in Albany, GA visiting the Civil Rights Institute, looking at the history of Civil Rights in the state of Georgia.
Day Three will be in the islands of South Carolina, remembering Highlander's Septima Clark and her legacy which was the Citizenship Schools. A workshop with Power U will discuss the "school to prison pipeline".
Day Four: Intergenerational organizing session, the history of Highlander and Penn center, visit of the Penn center museum, community mapping workshop and reproductive justice, and drive to Charleston, SC.