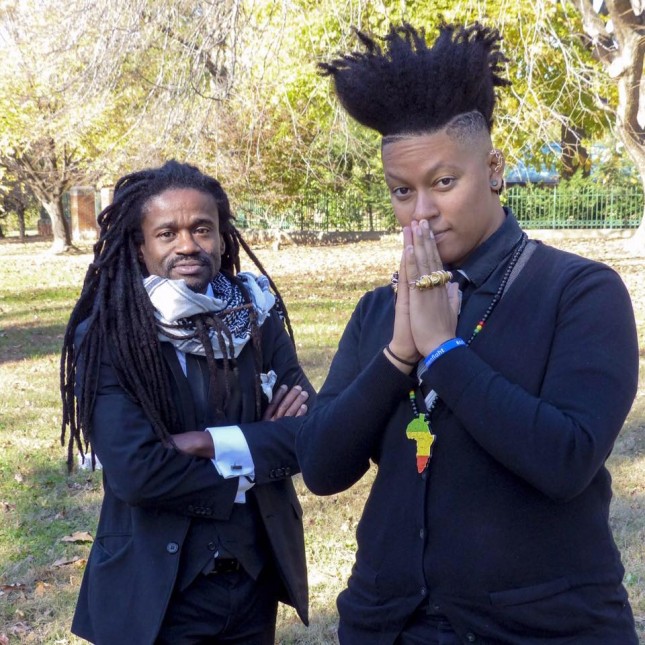 We're excited to announce Rev. Sekou an the Holy Ghost band performing at Homecoming at 7:30 on September 17.
Click here to register for Homecoming
Less than six months after forming in the streets of Cleveland in a haze of pepper spray and tear gas, Rev. Sekou & the Holy Ghost released their debut album, "The Revolution Has Come"–released by St. Louis based record label, FarFetched in collaboration with The Fellowship of Reconciliation and Eloveate Music.   "The Revolution Has Come" is the highest grossing and fastest selling album FarFetched has ever released. Recorded in Saint Louis in mid-November, over 30 musicians, engineers, and vocalists from around the country brought this project into being.  AFROPUNK celebrates the album's "deep bone-marrow-level conviction". The single, "We Comin'"–featuring  the 8-piece Saint Boogie Brass Brand–was named the new anthem for the modern Civil Rights movement by the St. Louis Post-Dispatch.  The band has played over 40 shows around the country in the past 6 months.  The Rev. Sekou—a third generation Pentecostal preacher and long time organize— who has trained over 5000 activists in militant nonviolent civil disobedience in the aftermath of the Ferguson Rebellion. Singer-Songwriter and #SayHerName activist Jay-Marie is a genderqueer San Francisco Bay Area born and raised, an active member of the Black Lives Matter Bay Area Chapter.
The band is part of the Revive the Love Tour. The Tent Revival offers a space to recharge, replenish, and build. Over a span of 5 cities the tour intends to foster social engagement and support the movement for Black, LGBTQ, and immigrant lives in a way that recognizes the need for healing space and spiritual accompaniment. Given the national acrimony and social discourse, it is an opportunity to create spaces for artists and activists to sustain and be sustained by the movement.  This will be accomplished in four core ways:
'Fortify the Movement' workshop/discussion with Standing on the Side of Love
An explicitly Pro-Black and Pro-Trans/GNC show by Rev. Sekou and the Holy Ghost in every site in relationship with local and national artists.
Training and 1:1 support 'clinics' for lead organizers in local communities
Strong local partnering in every site to build networked relationships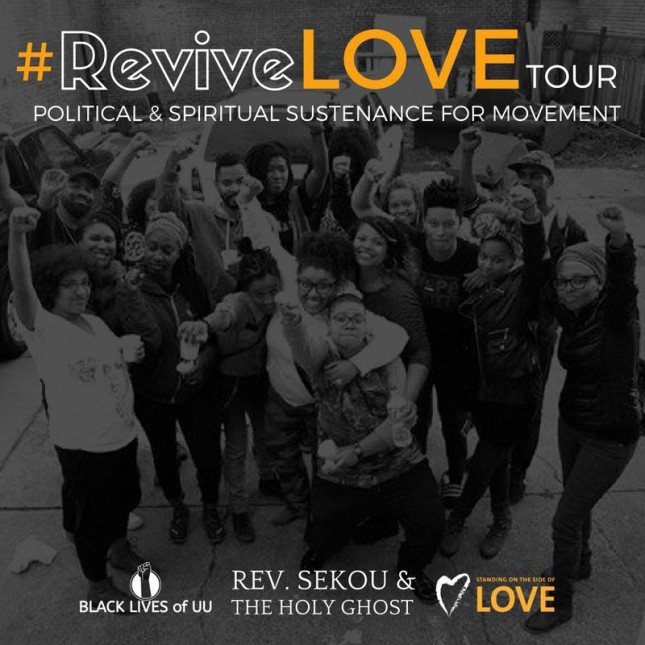 About the sound:
The sound of Rev. Sekou & the Holy Ghost is a symphony of gospel, blues, soul, funk and freedom songs laced with sanctified blues and lyrics that range from religious to risqué. Their sonic landscape captures the toll of southern field hands, grieving mothers' wails, the vibrancy of contemporary street protest, backwoods jukejoints, and shotgun churches—all driven by the Holy Ghosts' funk bass line."
For more info on the band, go to www.RSHGMusic.com