Mark your Calendar!
In the last year and a half,
Highlander has hired several staff ages 30 and under.
 They come from Greensboro, Spartanburg, San Antonio
and right here in east Tennessee!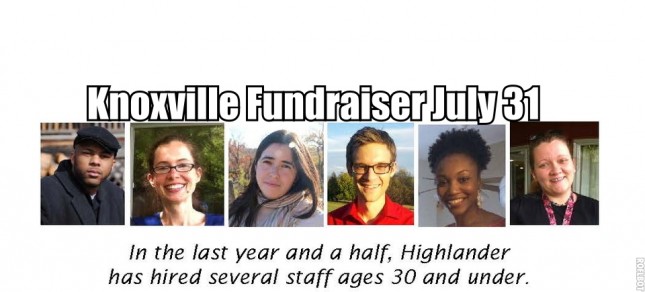 Come meet ……
and support them!
Fundraising reception & Highlander update!
 ~ Thursday, July 31st   6p – 8p ~
 St. James Episcopal Church
1101 N. Broadway
Knoxville  37917
 Come celebrate the intergenerational movement, meet the new staff
and hear a brief update about Highlander's current work!
Heavy hors d'oeuvres
 RSVP & for more information: barbara@highlandercenter.org
(865) 933-3443 x234
(865) 360-4407 (direct line)