Kierra Sims Joins Highlander's Education Team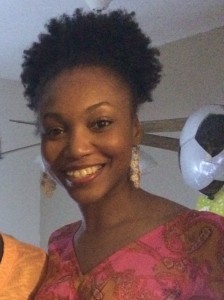 Highlander is excited to welcome Kierra Sims to our Education Team! Kierra joins us after over seven years of working as an organizer, recruiter, and fundraiser in Spartanburg, South Carolina. She received her Bachelor's degree in Religion from Wofford College, where she later worked as Resident Director. While in Spartanburg, Kierra co-founded Glendale Community Action, the first neighborhood association in the rural former mill village, organizing and facilitating community meetings. Kierra first became involved through our Seeds of Fire program's annual camp, which she first attended in 2010, then returned in 2013 with youth from the Imagine That Improv Theatre Troupe, where she was Program Coordinator, working with youth to use improvisational theatre to address social issues including race and gender discrimination, drug use, domestic abuse, and more.
"At Highlander" she wrote, "I quickly realized that my community wasn't alone in the fight to protect basic human and civil rights. I learned to focus on shared experiences and relationship building and how to engage people in a broader movement."
Kierra will be working primarily in our Appalachian Transition Fellowship and the Seeds of Fire program, and we are thrilled that she'll be bringing her experience, insight, and energy to continue working with youth and transforming our region. Welcome, Kierra!