Highlander Honors Grace Lee Boggs
June 27, 1915- October 5, 2015
"100 ain't so bad," were the words Grace spoke at her 100th birthday in Detroit in June. Countless of people came across the country to honor her life and legacy as they are today in her death. Highlander mourns her passing, celebrates her life, and honors her for a life well lived for justice.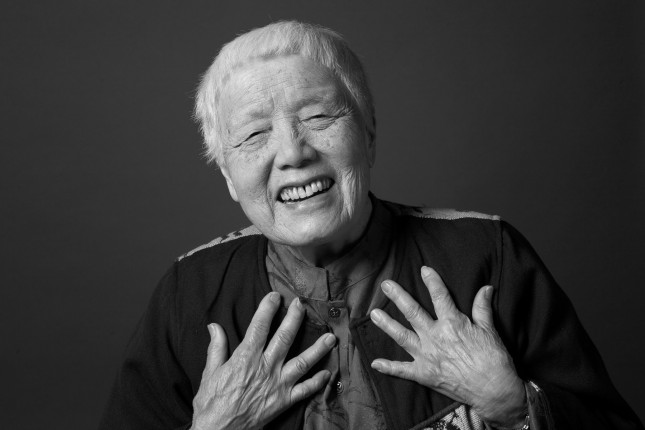 Grace Lee Boggs- Photo Credit Robin Holland
Grace Lee Boggs was active in many movements in her lifetime that spanned decades from Labor, Civil Rights, Black Power, women and the environment. Ever growing and developing deeper analysis, thought and action, her work prompted many to examine and analyze their own roles and work and where they want to take the movement. Her ideas of revolution and social justice were shared by her husband, the late James Boggs.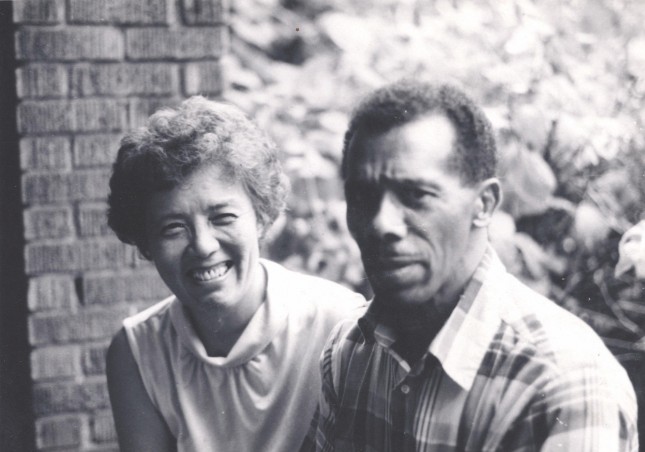 Grace always loved a good conversation and as she often said, good conversations bring power. Before a movement, before a plan, before you get up, you had a conversation.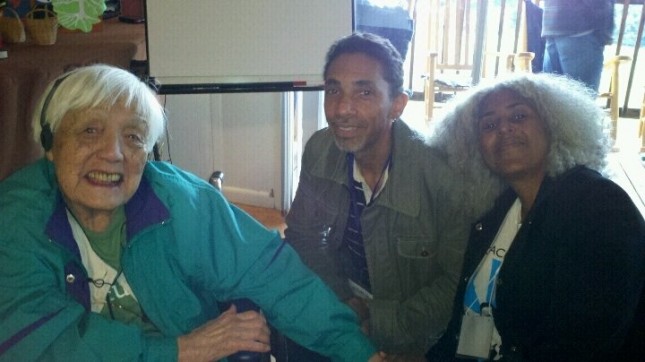 Grace Lee Boggs at Highlander Homecoming 2013 with Robin E. Kelley and Makani Themba
Boggs' home in Detroit serves as headquarters for the Boggs Center to Nurture Community Leadership. You can check it out by clicking on http://boggscenter.org. Filmmaker Grace Lee documented Grace Lee Boggs in the film American Revolutionary: The Evolution of Grace Lee Boggs in 2013 and can be found through http://www.pbs.org/pov/americanrevolutionary/.
http://michiganradio.org/post/remembering-detroits-grace-lee-boggs#stream/0 <Remembering Detroit's Grace Lee Boggs
She uplifted the idea that leadership is reflected in one's self and that the power to change is in you.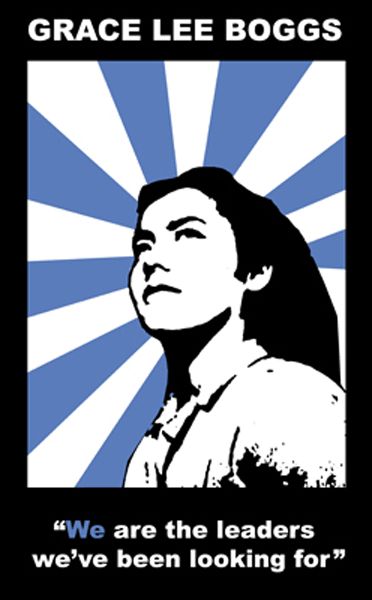 Rest in Power, ancestor.