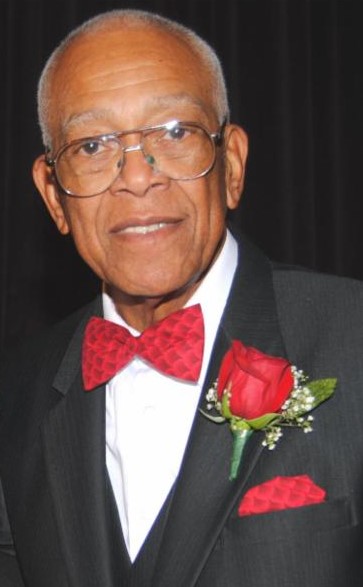 Honorary Doctorate Degree to be presented during May 3rd Commencement
April 28, 2015 – Jackson, MS – Tougaloo College will bestow its highest award to the Chairman of the Veterans of the Mississippi Civil Rights Movement during the institution's Commencement Services. Mr. Hollis Watkins will receive the Doctor of Humane Letters on May 3, 2015 at 10 a.m. on the Campus Green.
Noted for his commitment and support for higher education and in recognition of his humanitarian contributions, Mr. Watkins will receive the honorary doctorate degree for his excellence in leadership and service.
"The Tougaloo College family is very proud of all your contributions that have had worldwide impact in improving human conditions and forming a more perfect union," said President Beverly Hogan in a letter presented to Mr. Watkins.
Hollis Watkins is the Founder and President of Southern Echo, Inc., a leadership development, education, training, and technical assistance organization dedicated to empowering local residents throughout Mississippi and the Southern region to make political, economic, educational, and environmental systems accountable to the needs and interests of the African-American community.
Mr. Watkins has spent a lifetime in pursuit of racial justice in his home state. In 1961, at the age of 19, he was the first Mississippi student to become involved in the Mississippi Voting Rights Project of the Student Nonviolent Coordinating Committee (SNCC).
To address the leadership needs of the future, Mr. Watkins has pioneered an intergenerational model of community organizing that encourages the participation of young people on the same basis as adults, bringing them into positions of responsibility. "When I was much younger," he said, "I got my strength from the older folks; and now I'm a little bit older … and I get my strength from young people."
His dedication to community has been recognized by various groups and organizations including SCLC, Fannie Lou Hamer Institute at Jackson State University, Phi Beta Sigma Fraternity, Inc. – Mu Sigma Chapter, and the Magnolia Bar Foundation, just to name a few. He has received numerous awards and honors from educational institutions, labor, church, and community institutions in Mississippi and abroad, most recently the 2015 Dr. Martin Luther King Jr. Award in Jackson, MS and the Century Award at the 2015 Freedom Flame Awards Gala as part of the "Bloody Sunday," Selma to Montgomery Bridge Crossing, and the Voting Rights Act 50th Anniversary Commemoration in Selma, Alabama as well as the Trailblazer Award for Outstanding Community Development from Alcorn State University.
Mr. Watkins was involved in managing, advising and working on many political campaigns, including the 1967 campaign for Robert Clark to become the first African-American elected to the Mississippi State Legislature since Reconstruction, both Presidential Campaigns of Rev. Jesse Jackson, the 1986 campaign of Mike Espy who was elected as the first African-American Congressman, and the 1993 campaign of Congressman Bennie Thompson.
He played a major role in keeping the music of the civil rights movement alive. Having been sustained by music when he was hanging from handcuffs in a cell in Parchman prison in the 1960's, he includes the musical traditions of the Civil Rights Movement into the struggle of today, making it part of his organizing and bringing its message to a new generation of activists.
In addition to serving as Chairman, he also serves on the board of Highlander Research & Education Center and Southern Sustainable Agricultural Working Group (SSAWG).
###
About the Veterans of the Mississippi Civil Rights Movement, Inc.
In 2004, the Veterans of the Mississippi Civil Rights Movement created an organization whose mission is to collect, document, relate and preserve oral histories of civil rights veterans and their involvement in the civil rights movement in the state of Mississippi. We are committed to unveiling the truth that can be found in these authentic stories and supports persons actively using those stories to continue the pursuit of freedom, justice and equality.
"Empowering the next generation, passing it on to carry it on"