Highlander Announces New Co-Executive Directors!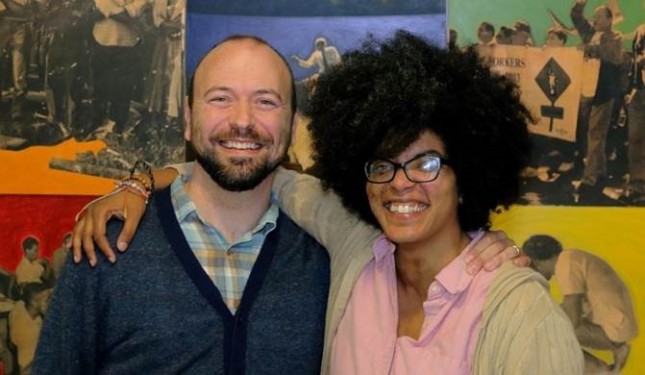 With great excitement and anticipation, the Highlander Research and Education Center Board of Directors and staff are pleased to announce that Ash-Lee Woodard Henderson and Rev. Allyn Maxfield-Steele will serve as Highlander's Co-Executive Directors. This is an historic moment for Highlander to celebrate. In its 85th year of movement building in the South and Appalachia, Ash-Lee is the first Black woman to serve as Executive Director. Highlander also made a strategic decision in this urgent political climate to move to a co-director model of leadership.
"The selection of Ash-Lee and Allyn demonstrates Highlander's commitment to supporting the next generation of organizational leaders critical to our movements," said Interim Board Chair Meizhu Lui. "We feel that they are the right ones to guide us through political terrain where visionary, righteous, courageous, class-conscious, multiracial, and multi-gender leadership is desperately needed."
Following Pam McMichael's decision to transition out of the ED role after twelve years of dedicated and remarkable service, Highlander established a Transition Team of three board members and two staff to guide the ED search process. Ash-Lee received encouragement from movement friends and mentors to apply for the position, after which she invited Allyn to apply with her as co-directors.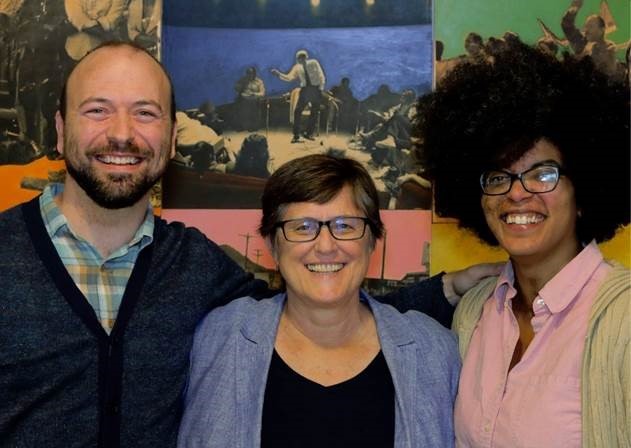 Their proposal captured the imagination of the Transition Team and was well received by both board and staff. As sitting board members, Ash and Allyn recused themselves from all parts of the selection process following their application. At the November Board meeting, they underwent an extensive interview process with the Board and staff. As of this week, Ash and Allyn have begun the transition process alongside outgoing Executive Director Pam McMichael and staff, and they will assume full-time responsibilities in February 2017.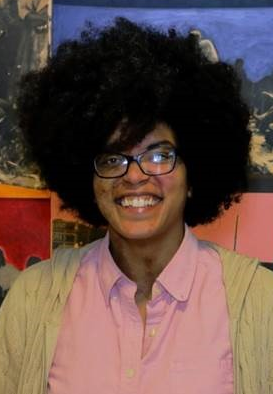 Ash-Lee Woodard Henderson is a 31 year old, Affrilachian (Black Appalachian), working class woman, born and raised in Southeast Tennessee. She has served in positions of leadership for many organizations including being the past president of the Black Affairs Association at East Tennessee State University and the Rho Upsilon Chapter of Delta Sigma Theta Sorority, Inc. She holds a B.A. in English with a minor in African and African American History. She has extensive experience with community organizing and is a former staff member of the Chicago SNCC (Student Nonviolent Coordinating Committee) History Project, and a past member of the United Students Against Sweatshops National Coordinating, Political Education and Collective Liberation Committees.
Additionally she is a long-time activist working around issues of mountaintop removal mining, and environmental racism in central and southern Appalachia, and has served on the National Council of the Student Environmental Action Coalition. She is also an active participant in the Movement for Black Lives. Ash-Lee has experienced Highlander through participating in Cultural Organizers' Weekend, Transitions, and has served as a board member since 2012. Ash-Lee comes to Highlander from Project South, where she is a member and regional organizer, active participant on the governance council of the Southern Movement Assembly, and organizer with Concerned Citizens for Justice (Chattanooga, TN).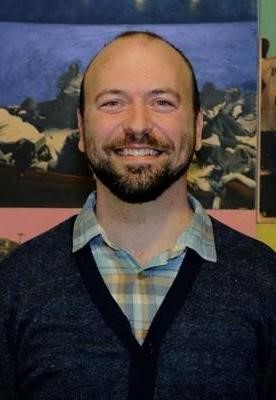 Raised in Texas, Germany and North Carolina, Rev. Allyn Maxfield-Steele's movement work has included solidarity struggles with Thai people's movements, work as an educator and organizer in Spartanburg, South Carolina, and a range of support for front-line struggles in Nashville, Tennessee, and throughout the South and Appalachia. As a member of the Educational Network for Global and Grassroots Exchange (ENGAGE), Allyn was a member of Highlander's 2010 Threads cohort and served as an adult ally for the 2010 Seeds of Fire youth program. He joined Highlander's Board of Directors in 2011, where most recently he has served as chair of the board.
An ordained minister in the Christian Church (Disciples of Christ), Allyn has served congregations in Juneau, Alaska, Nashville, and Springfield, TN. Allyn's focus and interests lie at the intersection of radical pastoral care, institutional transformation, dismantling toxic white masculinities, and liberation-driven ministry and movement building, especially in rural and small town communities. Allyn holds a B.A. in History from Wofford College (SC) and a Masters of Divinity from Vanderbilt Divinity School. He comes to Highlander from the Scarritt Bennett Center in Nashville, where he has served as a member of the education team.
"To have the opportunity to step into this new role of supporting the frontlines of movements in Appalachian and Southern communities with Allyn, in this political climate, is evidence of the leadership development work of this great institution. To join this amazing staff, and build on the great legacy that so many of our people have cultivated, is an exciting privilege and responsibility. We look forward to playing our part to build the liberated South we've always deserved, together with our Highlander extended family."
– Ash-Lee Woodard Henderson
"The chance to lead alongside Ash-Lee is a joy in any setting. And in this season's clarion call to support new and existing formations of strong Southern and Appalachian movement leadership, I am humbled and honored by this invitation to serve alongside Ash-Lee and Highlander's staff, especially after Pam's years of incredible leadership."
– Allyn Maxfield-Steele
"I am so excited for the energy, commitment, creativity and political smarts that Ash-Lee and Allyn bring to their service at Highlander. The upcoming times politically are distinctively challenging, and Highlander history, place and current innovative work have much to offer, the most recent evidence being the choice of Ash and Allyn to co-lead Highlander forward in this next chapter. They have my full support and I am confident in their leadership."
– Pam McMichael