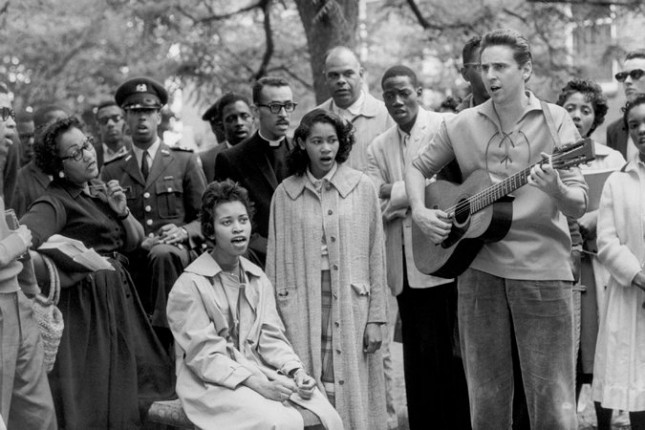 Guy Carawan singing "We Shall Overcome" with protesters at Virginia State University in 1960.  
Credit Eve Arnold/Magnum Photos      
"Playing music at these kinds of situations, it wasn't just another form of entertainment. It was sustenance for people going through hard times." — Guy Carawan
Major news outlets are sharing their own tributes and remembrances of Guy. Check out the following, from the New York Times, Los Angeles Times, Washington Post, and The Nation.
And, if you'd like to share a message with Guy's family, please leave it in the comments below. We'll put them together and make sure they get to Candie, Evan,… and Heather.