The Highlander Center salutes the life and service of Scott Bates (June 13, 1923-August 25, 2013)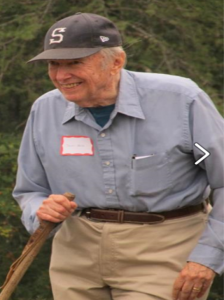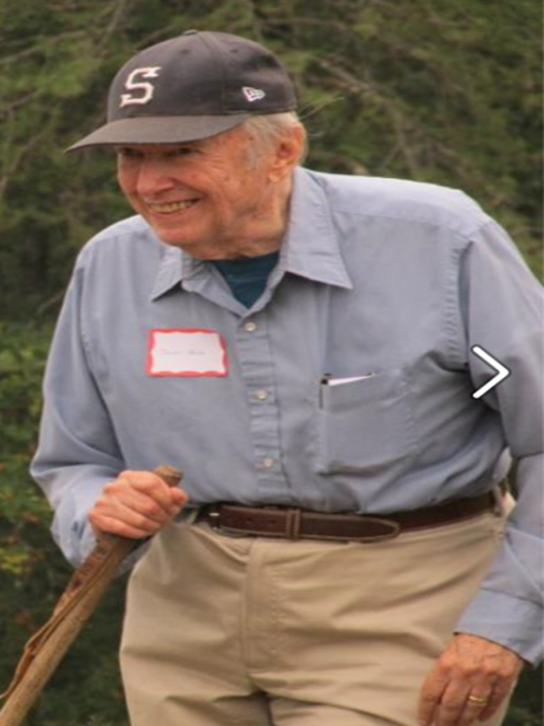 Mr. Bates was born in Evanston Illinois. His development was illustrated through many major events in the 20th Century. As a child, he grew up during the Great Depression and completed military service during World War II.  While on his stint in the war, he witnessed the horrors of the Holocaust in Dachau, Germany and had the daunting task of educating the locals about the concentration camps there.
He returned from the war in 1946 to complete his undergraduate degree at Carleton College in Minnesota and completed his PhD at the University of Minnesota in French.  Carleton was also where he met his wife, Phoebe.
A professor at the University of the South in Sewanee, Bates began attending Highlander workshops at the Grundy location in 1956, and he worked with Septima Clark and Myles Horton to bring an NAACP chapter to Franklin County, an 8-year struggle which eventually led to a lawsuit desegregating Franklin County public schools.
Scott Bates supported Highlander in many ways for over 50 years.   He served on Highlander's Board of Directors since 1958, and became an emeritus board member in the 1990's.   He was always ready and willing to give a tour of the original Highlander Folk School in Monteagle and to share its history.    He was also quite a poet, publishing collections of his books such as the ABC of Radical Ecology, as well as often writing poetry for Highlander special events.