Highlander is thrilled to announce the Cultural Organizers and Community Partners of the Zilphia Johnson Horton Cultural Organizing Project 2012-2013 Residencies. The project is named for Myles Horton's wife Zilphia, who infused Highlander's work with culture during the Labor Movement, steeling the resolve of striking workers through song. It brings together community organizations engaged in active, issue-based campaigns for justice with artists and cultural organizers so that they can learn from each other and work together to promote progressive policies within marginalized communities. While the cultural organizers will help their partner organizations expand the role of art and culture in their campaigns, the organizations will enrich the disciplines of their cultural organizers by giving them the opportunity to directly engage with community issues and learn from grassroots organizations.
With some residencies beginning in January and others continuing throughout the spring, the following cultural organizers and community organizations will work together for justice across Central and Southern Appalachia and the U.S. South: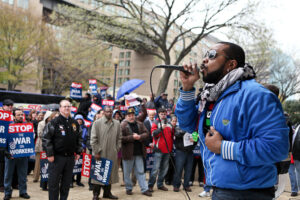 Recording artist Head-Roc, whose twenty years of award-winning song writing, performing, activism, and educating have earned him the title "Mayor of DC Hip Hop."  Having established his brand of exceptional lyrical ability, outspoken social commentary, and powerful stage shows, Head-Roc performs at important activist rallies just as often as he does at traditional music venues. Head-Roc has had four solo album releases during his career, numerous group and collaborative albums, and dozens of feature appearances on national and international compilations over the years. He currently serves as the first ever Arts Ambassador for the Washington Area Lawyers for the Arts (WALA), and he writes Head-Roc's Mouth, an opinion column in the Washington City Paper and in featured blogs for the Huffington Post. His videos and downloads are available at www.head-roc.com.
Head-Roc will work with Service Employees International Union Local 21 Louisiana in New Orleans. The SEIU fights for the rights of its 2.1 million members and their families by working to improve the lives of workers, create a just economy, and give workers a voice on the job. SEIU Local 21LA has fought for fair contracts for workers in its state, worked on national campaigns to raise the minimum wage, and supported allied worker rights organizations, and its recent victories include passing a tax to improve public transportation and securing a significant pay raise for Mosquito Abatement and the Constables office in Baton Rouge.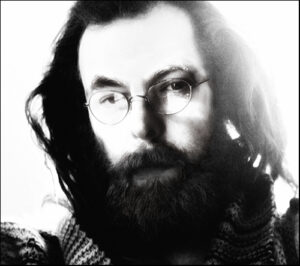 Mose Kalev is a documentary photographer working in the American rural South whose work centers around oppressed communities in rural landscapes. He attended Auburn University and is currently a graduate student at Harvard University. He is a recent finalist in Leica's International Otto Bismarck award, and his forthcoming book, Highway of Hands, documenting an isolated rural community being established by freed slaves and the conditions they faced in the Black Belt region of Alabama, will published in the spring of 2013. His work concerning racial conflict and the multiple police shootings of young unarmed black men in south Alabama has most recently been published by Truthout.org, and he is currently completing a documentary film of these tragedies. He has worked infrequently as a miner and cattle rancher to support his education and photographic pursuits.
Mose's residency will place him in Dothan, AL with The Ordinary People Society, which helps lower-income families and individuals in the struggle against homelessness, mass incarceration, addictions, hunger, illness, and the lack of economic resources. In 2008, T.O.P.S. was the first organization in the country to secure voting rights for ex-felons, enfranchising up to 2,500 people. It has organized around the use of deadly force and accountability for law enforcement, and more recently it has worked on racial and economic justice and the rights of impoverished people and communities of color in dealing with law enforcement. It is now focused on empowering communities to change policy and practice through multimedia art. For more information on his work, see  www.mosekalev.com.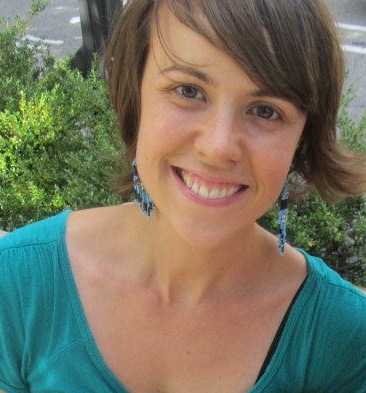 Jardana Peacock is the founder of Reclaim, an organization that focuses on health and healing for a just world. Reclaim is grounded in social justice principles and operates as a hybrid between a business, offering services in Thai Yoga Massage and Yoga, and a nonprofit, offering community wellness programs in working class and poor communities. She has been an artist/organizer and an educator for over a decade. Jardana attained a Master of Arts from the University of Louisville; her thesis is titled Geographies of Mentorship: Black Women and the Civil Rights Movement, a case study of Ella Baker and Septima Clark, which focuses on the mentoring philosophies and participatory leadership styles of Black women in the Civil Rights Movement. You can find out more information about her at www.jardanapeacock.com.
Jardana will join AdvoCare in Berkeley Springs, WV. AdvoCare works to reduce crime through criminal justice reform, providing education and employment referrals to prisoners and ex-offenders and keeping them and their families informed about prison conditions and criminal legislation. AdvoCare aims to help incarcerated people and their families live the fullest lives possible and to rehabilitate individuals instead of disenfranchising them. In 2003, AdvoCare helped pass legislation permitting the use of community transitional therapeutic communities in Virginia, and it was also instrumental in starting Virginia C.U.R.E.'s Annual Family Day.