The Solidarity Squadship is an intensive movement accompaniment cohort program, organized by Highlander Center's Economics and Governance and Cultural Organizing programs. The program engages "squads" – groups of three or four organizers from communities across the South – in a cohort learning community over the course of several months. Participants are paid stipends, provided with funding and assistance around organizing actions and people's assemblies, and gathered together on-site and virtually for workshops, restoration, and check-ins.
El programa Solidario de Becas para Equipos es un programa por cohorte intensivo de acompañamiento del movimiento, organizado por los programas de Economía y Gobernanza y de Organización Cultural del Centro Highlander. El programa integra "equipos", o grupos de tres o cuatro organizadorxs de comunidades de todo el sur de los EE. UU., a una comunidad de aprendizaje compuesta de cohortes durante varios meses. Lxs participantes reciben estipendios, reciben financiación y ayuda para organizar actividades y asambleas populares, y se reúnen presencial y virtualmente para asistir a talleres, restaurar y hacer check-ins.
Mariela, Laura, Johana, y Ana están representando a  Sueños Sin Fronteras de Tejas (SSFTX). SSFTX opera desde San Antonio, Tejas y es una colectiva dirigida por personas de color que trabajan en la interseccion de la justicia reproductiva y justicia (im)migrante para co-crear resultados positivos de sanacion y salud. La colectiva trabaja para transformar el bienestar de las comunidades inmigrantes de una manera que ratifique su dignidad humana y experiencias vivientes. Estos objetivos se realizan cuando proporcionan educación e información sobre como autodefender la salud reproductiva de cada persona en el idioma apropiado y culturalmente relevante para elles. Al igual, SSFTX cree que es fundamental enfocarse en la alegría y gozo de la vida en todo el trabajo que realizan para que las familias con las que trabajan comprendan que la alegría y gozo es tan primordial como cualquier otro camino de salud que nos llevará a una vida saludable y sustentable.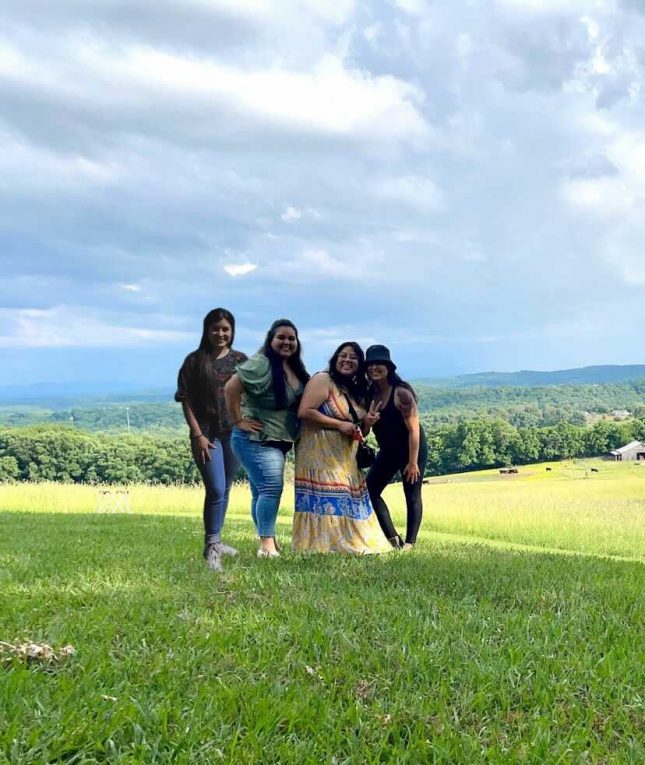 Laura, Ana, Johana and Mariela are representing Sueños Sin Fronteras from San Antonio, Texas.
Sueños Sin Fronteras is a collective led by people of color working at the intersections of Reproductive Justice and Immigrant Justice to co-create positive health and healing outcomes, and to transform wellness and affirm human dignity and experiences for immigrant communities. SSFTX prioritizes centering joy, ensuring families understand joy is just as important as any other kind of healthcare path that leads to a healthy life. Their organizational practices include developing a community survey to learn more about community member's lives, and to inform them of SSF programs. Another community-building activity they engage in is self-advocacy in the reproductive health system by sharing culturally sensitive and relevant education, countering existing information and resources that often lack cultural relevance and competence even if they are written in Spanish.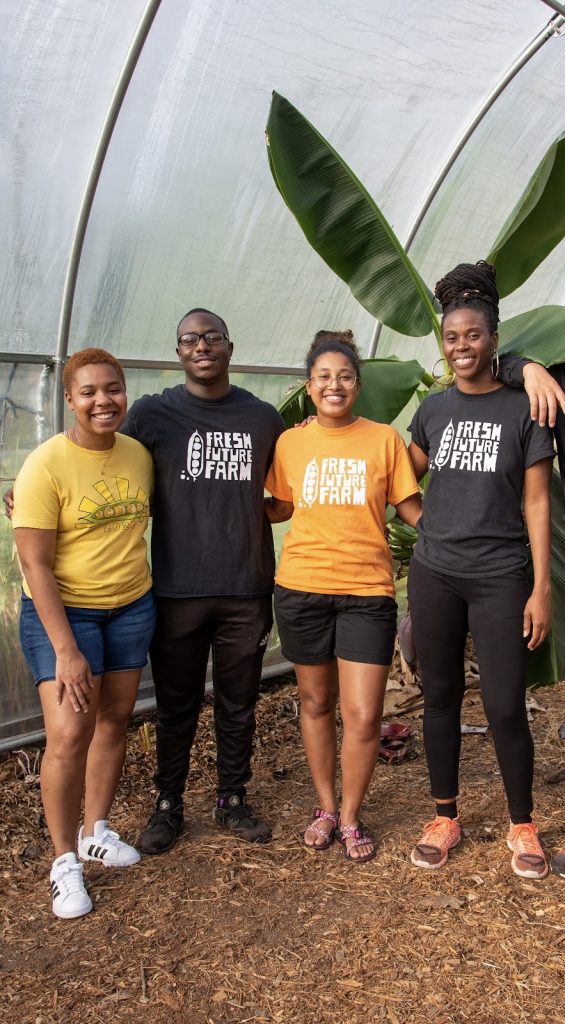 Tamazha, Adrian, Anik and Stephanie represent Fresh Future Farm in North Charleston, South Carolina. Fresh Future Farm's mission is to end food apartheid in North Charleston and beyond, while also growing the quality of life of local community members by restoring historically-excluded communities. They operate an onsite farm and USDA grocery store in the Chicora/Cherokee neighborhood of North Charleston, SC. Fresh Future Farm's current work includes a sliding scale grocery store with culturally relevant options, an urban farm that uses ancestral conservation practices, and exploring cooperative models around food, housing, childcare, etc. They also provide virtual and in-person education opportunities and work with the local school district for farm-to-school lessons covering the history of different crops, cooking demos, and starting school gardens.
Janice, Shakeyla and Ceceile are representing Margins from Birmingham, Alabama. Margins is a Reproductive Justice organization that aims to assist Black non men, parents and children get to the next stage of their lives through practical support and financial assistance. Margins' mission statement shares: "Centuries of White Supremacy and gender based injustice have led to systemic oppression for Black Americans, specifically non-men. Margin seeks to right those wrongs through practical support that doesn't require exploitation or bleeding." Margins seeks to fight food insecurity, domestic violence, financial insecurity and any other issue that would prevent folks from parenting in the way that they would like. The team regularly provides cleaning boxes, devices that help clients access the internet, transportation and long-term support around leaving and not returning to domestic violence. Margins uses this practical support as a vehicle for demonstrating and building community to invite with hopes of our clients wanting to join the movement.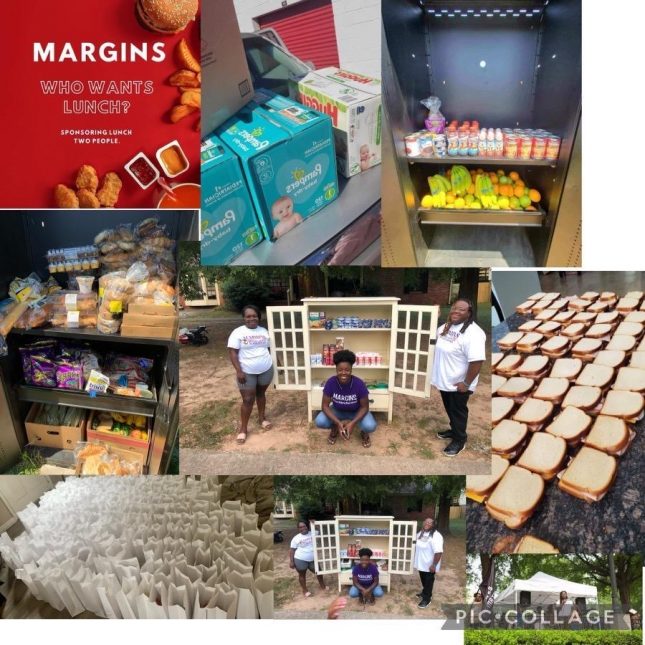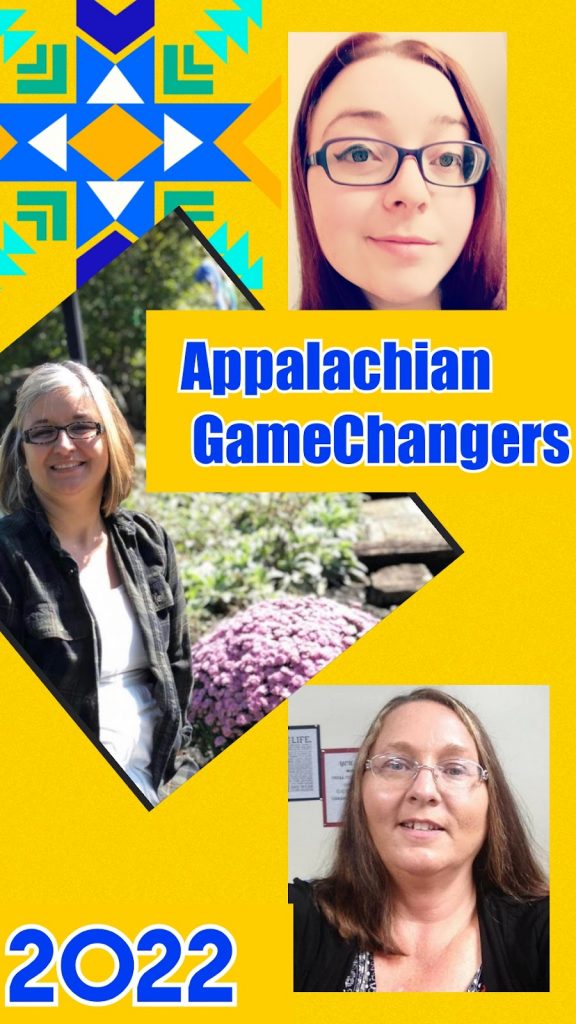 Elisha, Annette and Angela represent Appalachian Game Changers in Morehead, Kentucky. Appalachian Game Changers' mission is to harness the innate, positive character traits of each individual in order to create game-changing actions in lives, communities, and regions with special focuses on those with foster/adopted youth, single mothers and abused individuals' lived experiences. They have organized around economic justice, housing, leadership development, education, transportation, food insecurity, and mutual aid, to name a few.
Ameerah, Yolanda, Jessica, and Mariel represent the Historically Black Neighborhood Assembly. The HBN Assembly is a tenants' movement based in Louisville, Kentucky. They conduct a recurring series of meetings and strategy sessions aimed at protecting and stabilizing Black communities against the violence of gentrification. The HBN Assembly brings Black Louisvillians together to develop organizing campaigns, policies, and other strategies to combat displacement and dispossession. They center those most vulnerable to gentrification and are actively building freedom colonies in the city of Louisville.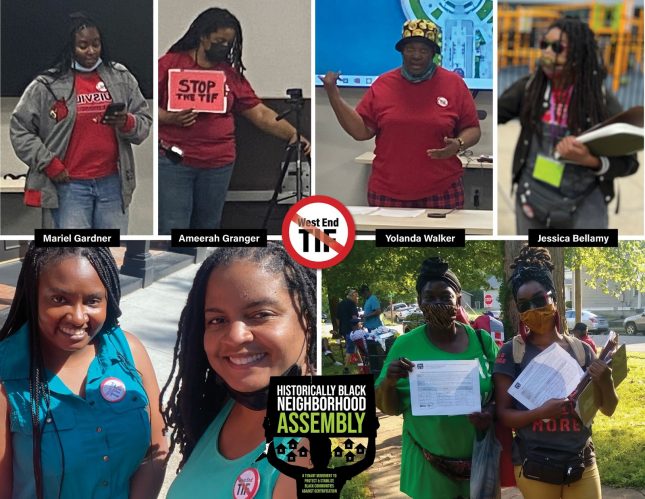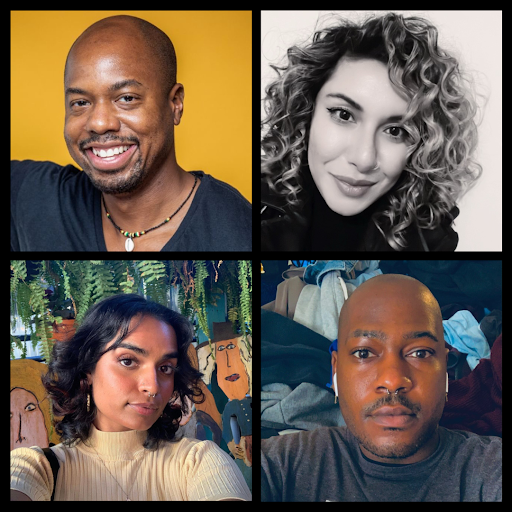 Rozina, Jupiter, Dontay, and Kristan represent ATL Radical Art in Atlanta, Georgia. ATL Radical Art is a collective of local Atlanta artists committed to the creation of a radical and artistic counterculture in response to the social and political climate of our time. They produce guerrilla/interventionist performances, experiments and educational programming that shed light on topics of intersectional struggle, liberatory politics, and protest from around the world, centering global solidarity. ARA artists seek to reclaim their narratives, reimagine a future world free of cages and injustice, and inspire/agitate audiences towards direct actions and social change. They also respond to the Eurocentricity that pervades dominant discussions of art and representation. Their vision is to create spaces and works that thrive and find their strength in community support.
Check out the Inaugural 2021 Solidarity Squads to Learn More!
Highlander's Economics and Governance and Cultural Organizing programs were excited to launch the 2021 Solidarity Squadship! Highlander provided accompaniment to squads organizing in four Southern communities as they maintained, deepened, expanded, and strengthened their solidarity economy infrastructures. 
Check out this Solidarity Squadship Showcase featuring the 2021 Squads at Highlander's 89th Homecoming!
Knoxville, TN: Jazmin Witherspoon, Sylvia Scull, and Ty Murray 
SICK (SERVICE INDUSTRY COALITION KNOXVILLE) and THE BOTTOM teamed up to hold a People's Movement Assembly about housing justice in Knoxville and to support each other's projects. The Bottom recently purchased its own building to preserve Black community space for building community, celebrating culture, honoring history, and engaging the creativity of Black people. They're looking to build on this Black community space by establishing community housing nearby. During the pandemic, SICK organized mutual aid among restaurant workers who were facing layoffs and unsafe working conditions and established a worker center affiliate with Restaurant Opportunity Center (ROC). SICK is now organizing restaurant workers to establish criteria for equitable, worker-friendly restaurants and aim to hold a equitable restaurant jobs fair.
Lexington, KY: Emma Anderson, Jamila Green, and Jessica Bowman
LPD ACCOUNTABILITY organized to demand accountability from the Lexington Police Department and won their campaign to successfully ban No Knock Warrants in Lexington. Read the PEOPLES BLUEPRINT to learn more about their work. They are looking to establish Harm Free Zones in Lexington and will be organizing a People's Movement Assembly as a first step toward that goal.
Mobile, AL: Albert Terry, Asia Smith, Kiongozi Mapinduzi Tiffany Trotter
Black Empowerment Team organized during the pandemic to meet the immediate needs of public housing residents threatened with displacement, feeding 1,000 people regularly through their food distribution efforts. They are organizing to hold city officials accountable for how COVID relief funding is spent and building organizational infrastructure to create Black-owned community spaces in Mobile.
Gadsden, AL: Kolbey Freeman, McKenzie Clark, Robert Hunter, Shunbrica Dozier
RACE AGAINST INJUSTICE NOW (RAIN) invests in impoverished BIPOC communities through mutual aid, mentorship, and community outreach programs. During the pandemic they established pop up free-stores and eventually opened up a storefront with clothing, supplies, and food – all free to whomever needs. They run a youth program, free fridge, and provide support and supplies to folks released from the jail across the street. They are working toward the sustainability of their space and programs.